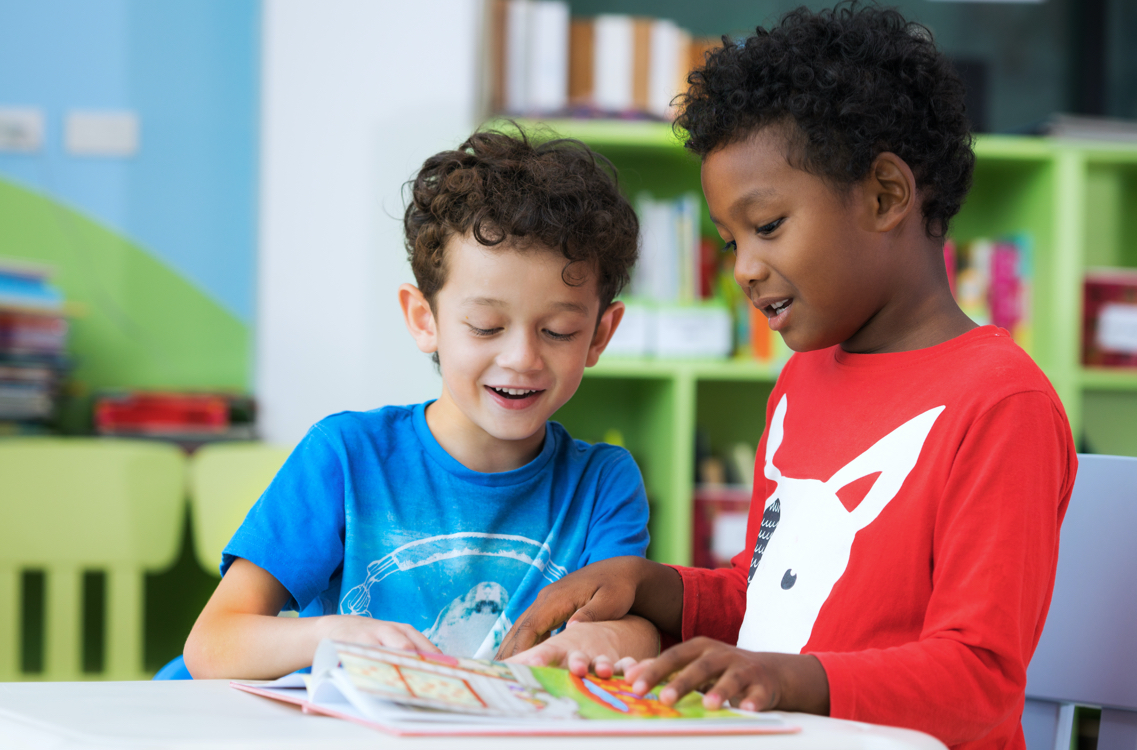 Goodbye Frustration, Hello Progress
Social Skills, Emotional Control, Healthy Relationships – It All Starts Here
It's All About Collaboration
Teaching Children and Parents to Succeed Together
Childhood – it's a time when a person begins to understand who they are and what the world is like around them. For children with learning disabilities, that process can be a little bit less straightforward, but with positivity, parental coaching, and self-regulation, your child can develop the strong character and social intuition that they need to live a healthy, fulfilling life.
In addition to the groups outlined below, we also have year-round programs where parents can work together with their children to build new skills and establish stronger relationships. For full details, visit our programs page: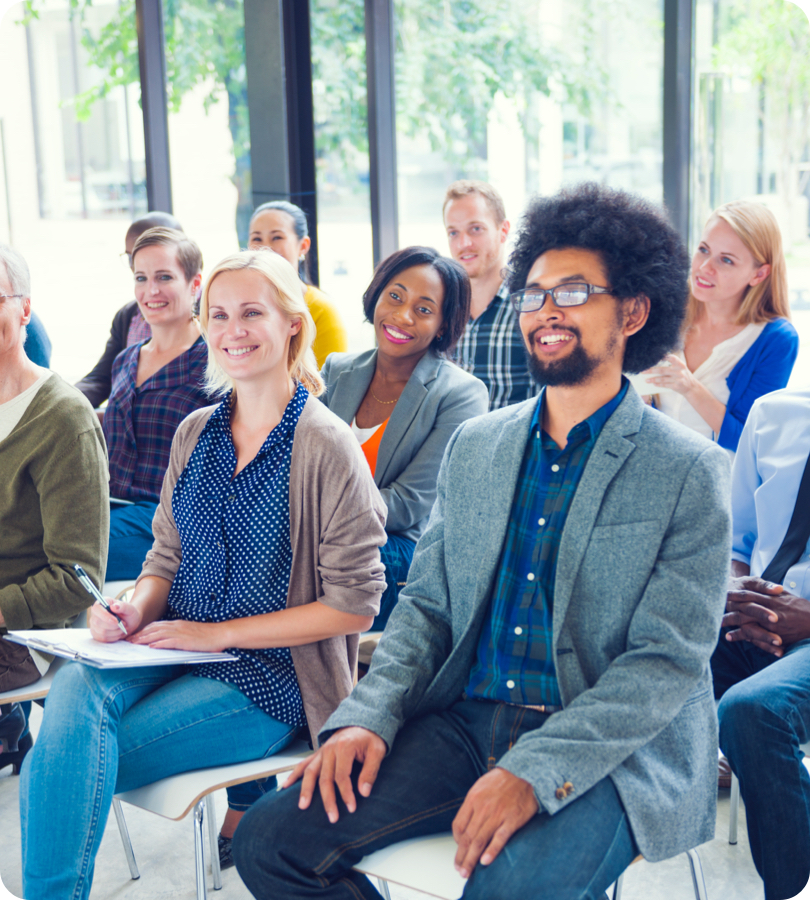 Helping Your Child Build Connections While We're Apart
CYBER K.I.D.S. Program
With the ongoing COVID-19 situation, staying at home is an important part of helping you and your family stay safe. But all that time at home has probably got your child feeling more than a little restless, and that's where CYBER K.I.D.S. can lend a hand.
Featuring a blend of themed activities, socialization, and body breaks, CYBER K.I.D.S. gives your child something to look forward to in their weekly schedule. It's their chance to talk, play, and be active, all while learning new skills, making new friends, and building up their confidence.
Where Learning and Fun Are One And The Same!
AQUA K.I.D.S. Program
For kids with learning disabilities aged 6 to 16, AQUA K.I.D.S. provides a place where they can have fun, make new friends, and build self-confidence. It's also a great way for them to improve their physical coordination and develop their fine motor skills.
Learning to Be Social and Build Lasting Connections
Friends & Feelings: Social Skills Program (For Parents & Youth Ages 5-16)
Connecting with other people and forming healthy relationships are essential parts of a fulfilling life, but for children and teens who have a learning disability, ADHD, or mild ASD, making and maintaining friendships can be a major struggle. 
We know that, as a parent, you want your child to laugh, smile, play, and experience the joy of bonding with other kids, and that's why the Friends & Feelings Social Skills Program is designed to help you teach your child how to share, handle their emotions, lose gracefully, and be a good friend.
Working alongside your child, you'll practice the skills of cooperative behaviour, negotiation, conflict resolution, and emotion regulation so that they'll feel confident about meeting new people and making friends.
Understanding How To Achieve Emotional Control
Turn Down the Anxiety Program (For Parents & Youth Ages 5-16)
Anxiety can make your child suddenly seem like an entirely different person, and over time it can affect your relationship with your child, their performance at school, and their ability to live a happy, healthy life.
You can never entirely eliminate anxiety – but you can manage it, and that's what our Turn Down the Anxiety Program will show you how to do. 
Starting by demystifying anxiety, our program will teach you how to help your child or teen manage their emotions. Having the right knowledge and tools to handle anxiety is life changing, and the program will leave you and your child feeling confident that the emotions aren't in control – you are.
Establishing Skills for Life
Social & Thinking Skills Groups (For Parents & Youth Ages 5-12)
Learning how to "read" others is one of the most valuable skills a person can have. Whether it's body language, facial expressions, or unspoken messages, there's a lot more to social life and communication than just speaking and writing.
As your child goes to school and meets new people, those skills will become indispensable. From compromising, respecting boundaries and accepting "no", to recognizing and preventing bullying, your child will build social skills that will serve them for years to come.
Guided by the Positive Parenting, Theraplay® & Social Thinking® approaches – and with you as their coach – your child will learn how to be confident in social situations, manage their emotions, and have both self-control and self-esteem.
Building the Foundations of Healthy Relationships
Teen to Teen Character-Building Groups (For Parents & Youth Ages 13-16)
Integrity. Empathy. Accountability. Respect and honesty. They're the building blocks of strong character, and they're a key part of our Teen-to-Teen groups.
Through role-playing activities, storytelling, and reflective discussions, our groups explore what it means to have character, and how seeing a situation from multiple perspectives can completely change a person's opinion.
Using techniques from Positive Parenting, Theraplay® & Social Thinking®, teens will learn how to manage their thoughts and emotions in a healthy way while developing stronger relationships with their family and friends.
Learning to Be Social and Build Lasting Connections
Young Adult Social & Life Skills Groups (For Youth Ages 17+)
For many individuals with a learning disability, understanding how to make and keep friends can be tricky. But as with all things, practice makes perfect – that's why our social and life skills groups are designed to provide a mixture of structured teaching time and unstructured socialization time.
Connecting with new people is the best way for youth to learn and apply relational strategies that are the foundation of a healthy social life. And if some lasting friendships form along the way? Even better.
Teaching from Experience and from the Heart
Your Coach: Linda Aber
As a mother of two adults with ADHD and LD, Linda knows the challenges and heartwarming fulfilment that come from raising children with learning disabilities. Since 1996, Linda has worked with more than 3600 families, and she's certified as an Attachment Parent Coach, Theraplay® Group Specialist, HeartMath® Anxiety/Anger Reduction Practitioner, and Family Life Educator.
All of that education and experience is funneled into one goal: empowering you with the skills you need to become a positive difference-maker in your child's life, so that they can reach their full potential as a confident and independent adult.
What Audiences Say
Creating Stories of Success
Our family is grateful for all the ADHD knowledge and strategies you shared with us- they work! We adopted your approaches at home and our son is thriving.
It broke my heart to see my daughter struggle with anxiety and making friends. Your programs are wonderful. The tools you taught us in the Social Skills and HeartMath Anxiety Reduction sessions really helped. I feel more confident as a parent. Thank you for all you do.
Become a Member
Equip Your Child For Success.
Your child has limitless potential. With our strategies and guidance, and your parental coaching, they'll have everything they need to learn effectively and develop healthy relationships with the people around them.