It Gets Easier - Let Us Show You How
Discover how to build a better, happier relationship with your child
Positive Parenting Workshops
Creating a Foundation of Positivity and Respect
If your child has ADHD, a learning disability, or is on the spectrum, building a loving, communicative relationship can be a challenge. Our programs go beyond behavioural analysis and cognition – they're designed with the goal of helping you create a peaceful home and a loving family.
Joining our workshops shows you what it means to be a "success mentor" instead of "the behaviour police". You'll be introduced to a strengths-based approach that will help you become a calm and assertive parent, and ultimately shift your child's understanding of who they are and the tremendous potential that they have.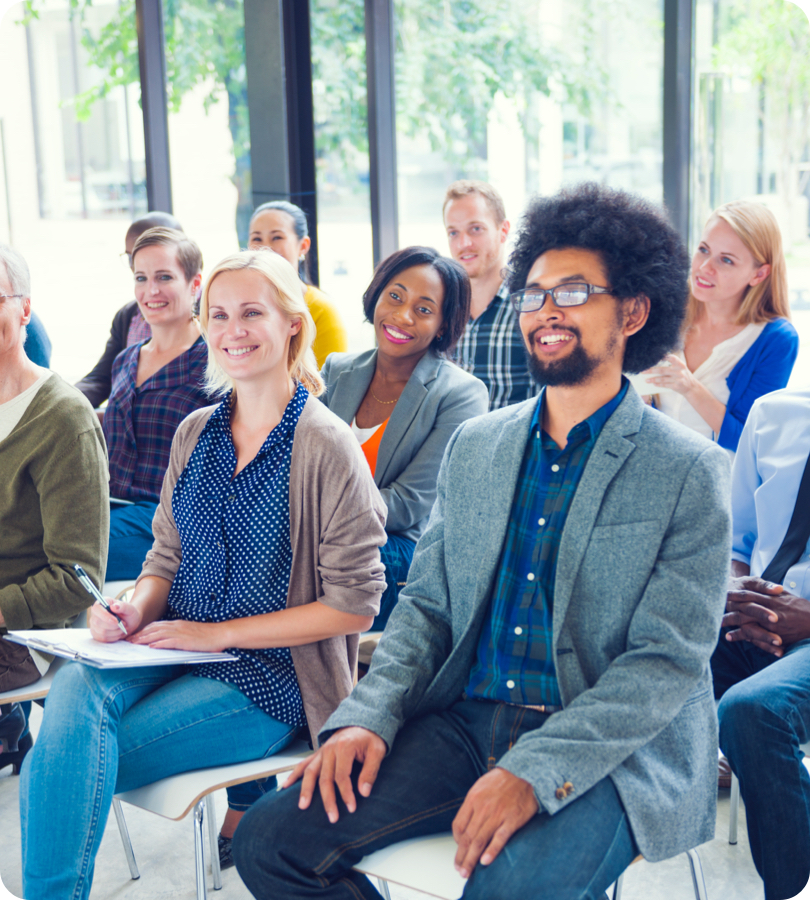 Changing Your Child's Behaviour Starts With You
Be Your Best!
Parenting Program
Raising children or adolescents can feel like a rollercoaster ride, and that's doubly true when learning disabilities, ADHD, or mild ASD are part of the picture. Constantly dealing with yelling and arguments is enough to push any parent's patience to the limit.
But parenting doesn't have to feel like that. Through our program, you'll learn how to reduce confrontations with your child, manage meltdowns, and "Be Your Best" as a parent in any situation.
With strategies like positive communication, and techniques that let your child know you're present and understand their feelings, you'll be ready to resolve the issues and behaviours you've been struggling with.
Helping Your Child to Manage Stress and Anxiety
Learning Emotional Control with HeartMath® Anxiety Reduction (Ages 5-16)
For your child, anxiety can creep up out of nowhere and make a manageable situation seem like a crushing challenge. But with a bit of coaching and guidance, as well as patient parental support, your child can learn how to confidently handle their anxiety.
Working together with your child, you'll learn what it means to be In-Sync or Out-of-Sync, and how a few powerful tools can help them to manage stress and anxiety in just seconds. From techniques to handle test anxiety, to calming breathing techniques, you'll get the guidance you need to help your child form stronger relationships and make better decisions.
Life Skills to Help You and Your Child Succeed Together
Parenting Your Child/Teen with ADHD/LD (Ages 5-16)
Learning how to effectively collaborate with your child from an early age can have a lifelong impact. The skills you learn during these workshops will show you how to collaborate with your child and guide them to both academic and life success.
You'll be taught how to create a balance between nurturing positivity and firm guidance, and learn how to use strategies like button-bushing, co-regulation, and mindful communication to develop a stronger line of communication between you and your child.
We know that academics are a major focus for parents too, which is why you'll be coached on the importance of an Individual Education Plan (IEP) and how you can talk to your child's school about creating accommodations that give your child the support they need to thrive.
Guiding Your Child Towards Independence
Parenting Your Young Adult with ADHD/LD (Ages 17+)
As your child nears adulthood, their needs will shift in a different direction. It's a key stage of their lives, and having knowing how to help them can make their transition that much easier.
But as much as you need to maintain the connection you've developed with your child while they search for their place in the grown-up world, you'll also need to understand when to take a step back. In our workshops, you'll learn how to create and establish boundaries with your child, help them discover what it means to be independent, and understand how – and when – it's time to let go.
Teaching from Experience and from the Heart
Your Coach: Linda Aber
As a mother of two adults with ADHD and LD, Linda knows the challenges and heartwarming fulfilment that come from raising children with learning disabilities. Since 1996, Linda has worked with more than 3600 families, and she's certified as an Attachment Parent Coach, Theraplay® Group Specialist, HeartMath® Anxiety/Anger Reduction Practitioner, and Family Life Educator.
All of that education and experience is funneled into one goal: empowering you with the skills you need to become a positive difference-maker in your child's life, so that they can reach their full potential as a confident and independent adult.
What Audiences Say
Creating Stories of Success
Our family is grateful for all the ADHD knowledge and strategies you shared with us- they work! We adopted your approaches at home and our son is thriving.
It broke my heart to see my daughter struggle with anxiety and making friends. Your programs are wonderful. The tools you taught us in the Social Skills and HeartMath Anxiety Reduction sessions really helped. I feel more confident as a parent. Thank you for all you do.
Upgrade Your Parenting Skills
Be The Parent Your Child Needs
No matter how young or old your child is, parental guidance can always play a positive role in their life. Whether it's learning how to be more assertive and provide structure, or recognizing when it's time to take a step back, the right techniques can help you and your child build a loving, lifelong bond.