There's a World of Opportunities Out There
Let's Find Your Place In It
Helping You Achieve Your Life Goals
Taking Steps Towards Independence
Living with ADHD, mild ASD, or another learning disability doesn't have to hold you back. If you're having trouble connecting with people, or just haven't been able to find a job that really gets you excited to go to work, we're here to help you make a change.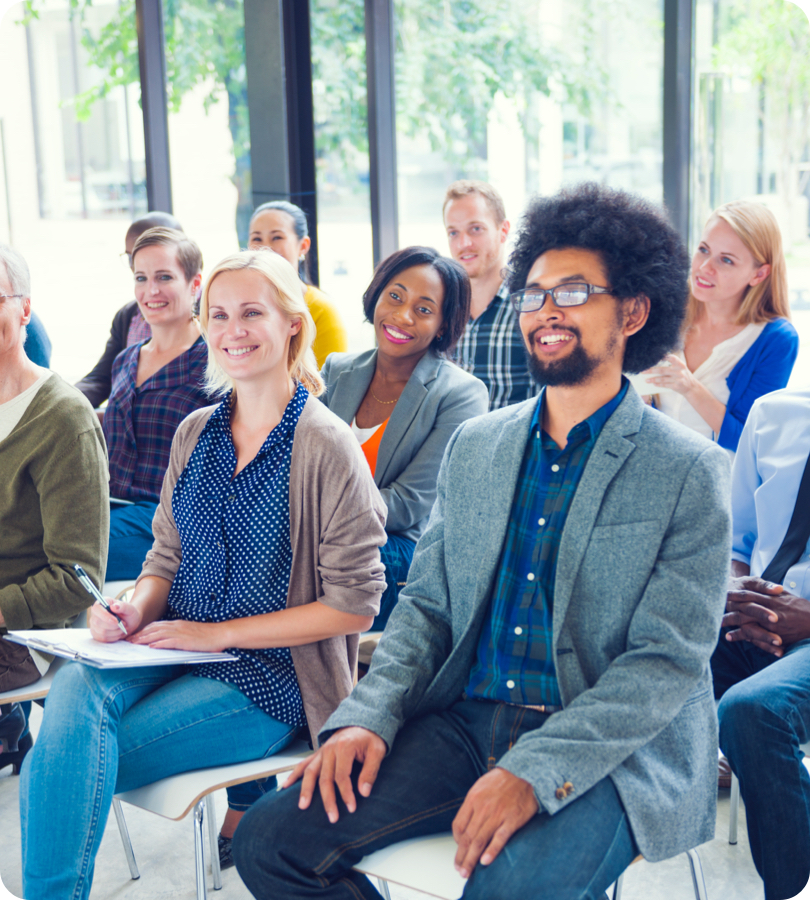 Build a Foundation for Your Success
Adult LD Life Skills Program
For the safety of everyone involved in our Life Skills Coaching Program, we'll be holding our program sessions on Zoom until further notice.
Having the right information and guidance around employment is especially important in these difficult times, so Desirée and all of us here at the MCLD are working hard to shift our program online and continue serving Montreal's community of people with learning disabilities.
Changing Your Perspective on ADHD
Get ADD-ucated:
An Adult ADHD Support Group
Fidgeting, difficulty concentrating – living with ADHD can be challenging, especially as an adult. But there's so much more to it than that – whether it's natural leadership, creativity, or expressiveness, ADHD can come with incredible gifts that are often overlooked or forgotten. 
In the Get ADD-ucated Adult ADHD Support Group, you'll be guided on how to manage your ADHD and make the most of your natural skills.
Working in a small, friendly group, you'll learn about strategies that will help you manage your time, keep calm and control your reactions, and build deeper relationships with the people around you – all while celebrating your achievements and progress along the way.
Teaching from Experience and from the Heart
Your Coach: Linda Aber
As a mother of two adults with ADHD and LD, Linda knows the challenges and heartwarming fulfilment that come from raising children with learning disabilities. Since 1996, Linda has worked with more than 3600 families, and she's certified as an Attachment Parent Coach, Theraplay® Group Specialist, HeartMath® Anxiety/Anger Reduction Practitioner, and Family Life Educator.
All of that education and experience is funneled into one goal: empowering you with the skills you need to become a positive difference-maker in your child's life, so that they can reach their full potential as a confident and independent adult.
What Audiences Say
Creating Stories of Success
Our family is grateful for all the ADHD knowledge and strategies you shared with us- they work! We adopted your approaches at home and our son is thriving.
It broke my heart to see my daughter struggle with anxiety and making friends. Your programs are wonderful. The tools you taught us in the Social Skills and HeartMath Anxiety Reduction sessions really helped. I feel more confident as a parent. Thank you for all you do.
Ready To Make A Change?
You're capable of achieving so much – so go out and do it!
It's time to take the next step forward. Join the MCLD family and uncover the fulfilling career and connections you've been searching for.